The Art of Up Selling Online
Latest trends, best practices and consumer preferences
Tuesday 3rd March 2015, 9.15am – 10.30am
Google Campus, 4-5 Bonhill St, London EC2A 4BX
At this event we will hear from three high profile thought leaders from the online retail industry, they will reveal their best kept secrets for helping your customers discover more.

KEYNOTE SPEAKERS:
Sarah Watson, Head of Mobile, Net-A-Porter Group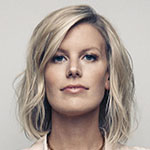 How upselling differ between industries
The latest mobile ecom trends
Lessons learned from Net-A-Porter

About Net-A-Porter Group: Attracts more than two million weekly visitors and achieves an average spend of £500 per transaction. For more info, visit: http://www.net-a-porter.com/

Tristan Money, SVP of External Marketing, CRM and Channel Marketing, Vista Print
Benefits of avoiding the aggressive upsell
Lessons learned from Vista Print

About Vistaprint: For more info, visit: http://www.vistaprint.co.uk/

John Fleming, Marketing Director, EMEA & APAC, Webtrends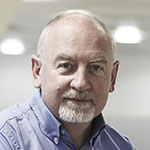 Why is personalisation important?
How to capture and use data to drive personalisation
Importance of consistent experience across digital assets

About Webtrends: Web analytics firm advising more than 2,000 brands including Marks & Spencer, The Telegraph, BMW, etc. For more info, visit: https://www.webtrends.com/

EVENT SPONSOR:

Divido let sellers offer their customers to spread the cost of their purchase in intersst free instalments, for more information and free trial, visit http://divido.co/

Ticket update: Please note that as a Service Provider you can not book a ticket type as if you were a Technology Company or Investor. If you book the wrong ticket type it will be cancelled.
AGENDA
9.15 Doors open & registration starts
9.25 Doors close
9.30 Welcome
9.35 3 x 10 min keynotes
10.05 Panel discussion
10.25 Informal networking opportunity
10.30 End
Fresh croissants and juice will be available during the morning
BIOGRAPHIES
About John Fleming
15 years experience as a senior marketer with an expertise in understanding how new technologies can be used within marketing. He is responsible for devising the marketing strategies for the region, delivering marketing campaigns as well helping to develop the Webtrends vision.
About Sarah Watson
Since 2012 she has been responsible for the development and growth of all mobile platforms, across the group portfolio including Net-A-Porter, Mr Porter and The Outnet. Joined the firm as an SEO specialist in 2008 and became later their social media manager before moving into her current role.
About Tristan Money
Responsible for European Marketing at Vistaprint, developing customer strategies to drive growth across 17 markets in Europe. Tristan has nearly two decades of ecommerce experience, the majority working for various start-ups in San Francisco.