SOLD OUT !
The Tech Trends & Start-Ups To Watch In 2014
- Exclusive preview of what will matter the year ahead
Tuesday 5th November 2013, 6.30pm
eOffice @ TalkTalk, 20 Broadwick St, London, W1F 8HT
Updated Mon 4th November: We have now sold out and are not able to accommodate any more guests.
If social photo apps and collaborative consumption sites like Airbnb defined 2012, crowdfunding and hybrid tech companies like Uber defined 2013 – what will define 2014?
We have summoned the three wisest men, men with fingers on more pulses than most GPs, to reveal what we should watch out for next year; vital information if you are looking for inspiration, validation or simply a better ROI for your time and money at work.
Keynotes:

Paul Lee, Head of Research, TMT, Deloitte

Davor Hebel, Partner, Fidelity Growth Partners Europe

Richard Goodrum, COO, GlassFitGames
Following their individual presentations Sanj Bhayro, Area VP – UK and Emerging SMB at salesforce.com, will run a moderated panel discussion where you can ask your questions and get involved in the debate! For agenda and bio, please keep reading.
First Tuesday Partner:

Salesforce.com is helping companies connect with their customers in entirely new ways. Through their growth and continual focus on customer success, they have been recognised as the world's most innovative company in 2013 by Forbes magazine – for the third year in a row. That's why they love engaging with startups and thought leaders, to better understand how you are disrupting the market and continually creating new opportunities.For more details visit; http://www.salesforce.com/uk
AGENDA
6:30 Doors Open
6.40 Keynotes starts, 3 x 10 min
7.20 Interactive Panel Discussion with all key notes (Ask your questions!)
7.45 Informal networking over drinks, complimentary glass of wine
8.45 Ends
BIO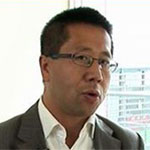 Paul Lee, Head of Research, TMT, Deloitte
Runs Deloitte's global TMT research team and has authored over 80 TMT reports including Deloitte's annual Predictions for the Technology, Media and Telecommunications series.Paul has published over 30 columns in the Financial Times, specialising in analysis of current trends in the TMT sector from a numerical perspective.Paul has written five books, including Convergence Conversations and Digital Dilemmas.Prior to Deloitte Research, Paul was Director, Gartner Consulting, leading work in the telecommunications sector.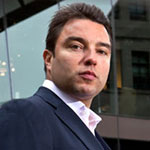 Davor Hebel, Partner, Fidelity Growth Partners Europe
Has been with Fidelity for 8 years, investing in venture capital and growth equity opportunities in Europe. Sits on the board of companies such as Seatwave, notonthehighstreet and Wahanda. Davor holds an MBA from Harvard Business School and previously worked for McKinsey & Co.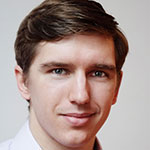 Richard Goodrum, COO, GlassFitGames
Runs a startup that's bringing augmented reality to gaming for Google Glass and other wearables in 2014. He has a background from the City, having worked as an analyst for various firms such as Nomura and ConocoPhillips.